This strand of our computing curriculum focuses on the use of and creation of data. In its simplest terms data is a collection of facts, such as values and measurements. It can be numbers, words, measurements or even just observations. Within our daily lives we collect and generate vast amounts of data and often seek to interpret what this data tells us.
Often this involves graphs, charts, tables, indexes, diagrams, photographs, measurements/readings, spread sheets, drawing, notes or databases. Technology can really help to analyse and store data, but it is crucial to learn which technology is best for different types. Below are some useful notes taken from http://www.igcseict.info/theory/7_1/data/. This site explains the handling data process and has further notes on how computers control and measure things, so it is worth a look!
Why Use Computers to Store Data?
It can be useful to use computers to keep track of data. Data that is stored on a computer (as opposed to data written on paper) can be easily:
organised / sorted in  different ways
displayed / printed in a  variety of styles and layouts
searched for specific things
updated – adding / changing /deleting items
backed-up – a copy can be made with  just a few clicks
stored / moved – a memory stick is much smaller than a cupboard full of paper!
What Might You Store on a Computer?
Your Address Book
Most people need to keep track of lots of telephone numbers, postal addresses, e-mail address, etc. We can use a computer (don't forget your phone is a computer too!) to help keep this data organised in an address database. A typical computerised address book might store:
Name
Address
Phone number (home)
Phone number (mobile)
Phone number (work)
E-mail address
Birthday
Photograph
Etc.
Most address book applications have features that help you organise the records so that you can quickly access the ones you want:
Place your entries into groups      (e.g. 'Family', Friends', 'Work', etc.)
Search (by name, groups, address,      etc.)
Synchronisation with other devices      (computer, phone, PDA, etc.)
Results of Surveys
Many groups / organisations undertake surveys to try to discover what people like / want / think.  Surveys can be performed using paper questionnaires, and then the results entered into the computer by:
Typing data in
Scanning the paper forms, using OMR technology
Alternatively, results can be entered into the computer directly, using an on-screen form (e.g. if using a tablet PC) The survey results are best stored on a computer so that they can easily be analysed. Survey results on a computer allow:
Data to be quickly and easily queried (filtered)
Charts to be easily created
Summary reports to be created
Sales Records for a Tuck Shop
It's important, when selling things, and dealing with cash, to keep track of the numbers involved. A computer spreadsheet is an good way to record which items you have sold, and also to perform calculations on the data (calculate totals, averages, etc.).  A typical sales spreadsheet might contain the following columns:
Item code
Item description
Item cost
Number sold
Total cost
Profit made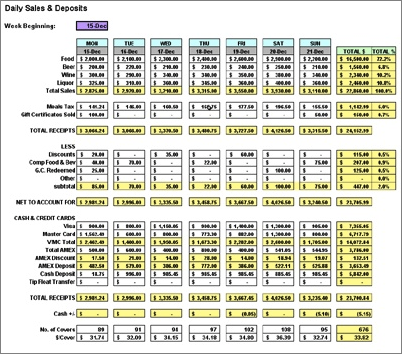 Online Resources
Create your own bar charts online and print them out.
This link has  a range of different games that children from 5-11 can play to develop their skills or collect and interpret their own data.
A set of KS2 resources to use in class to provide a range of different graphs and bar charts.